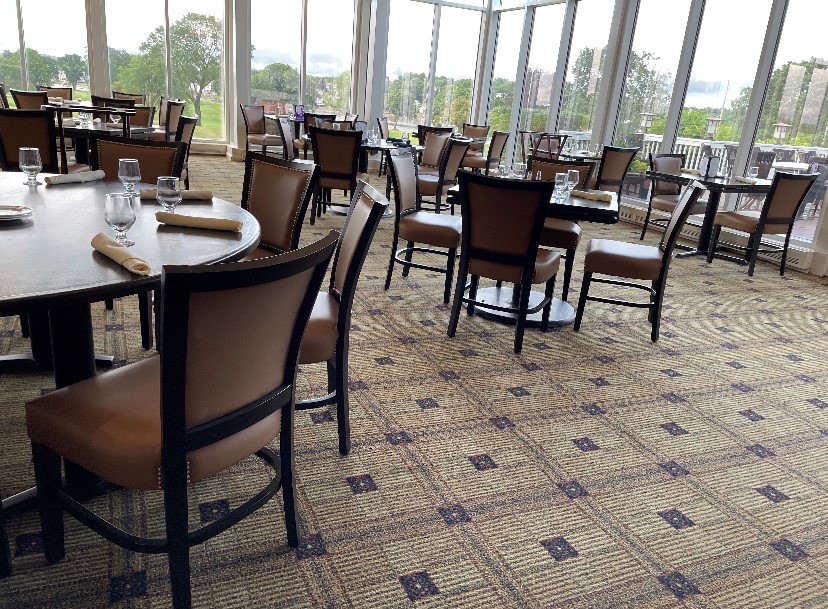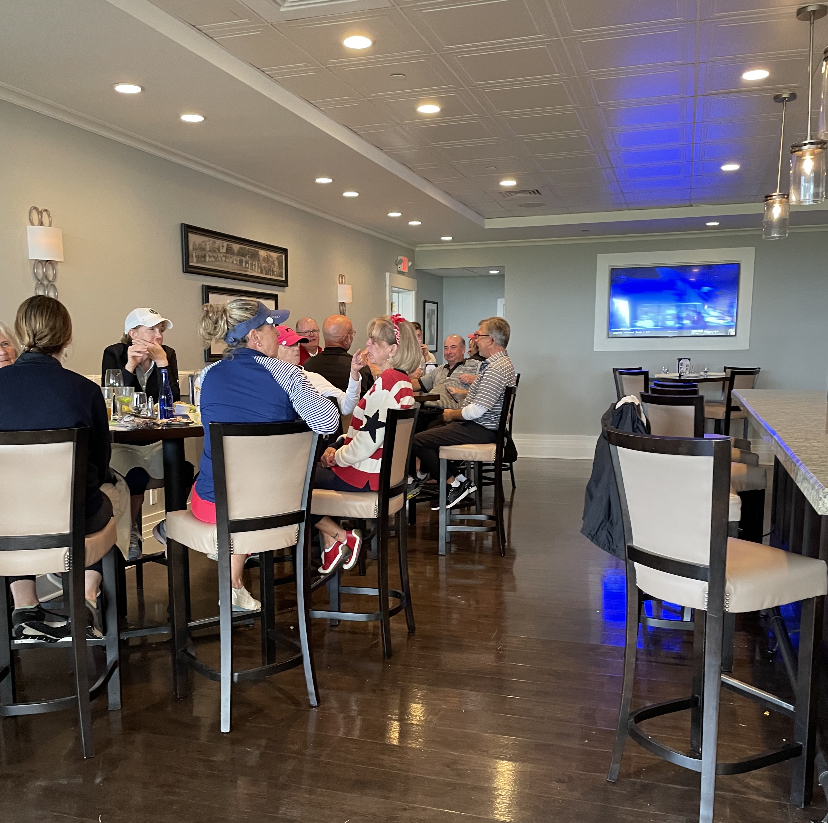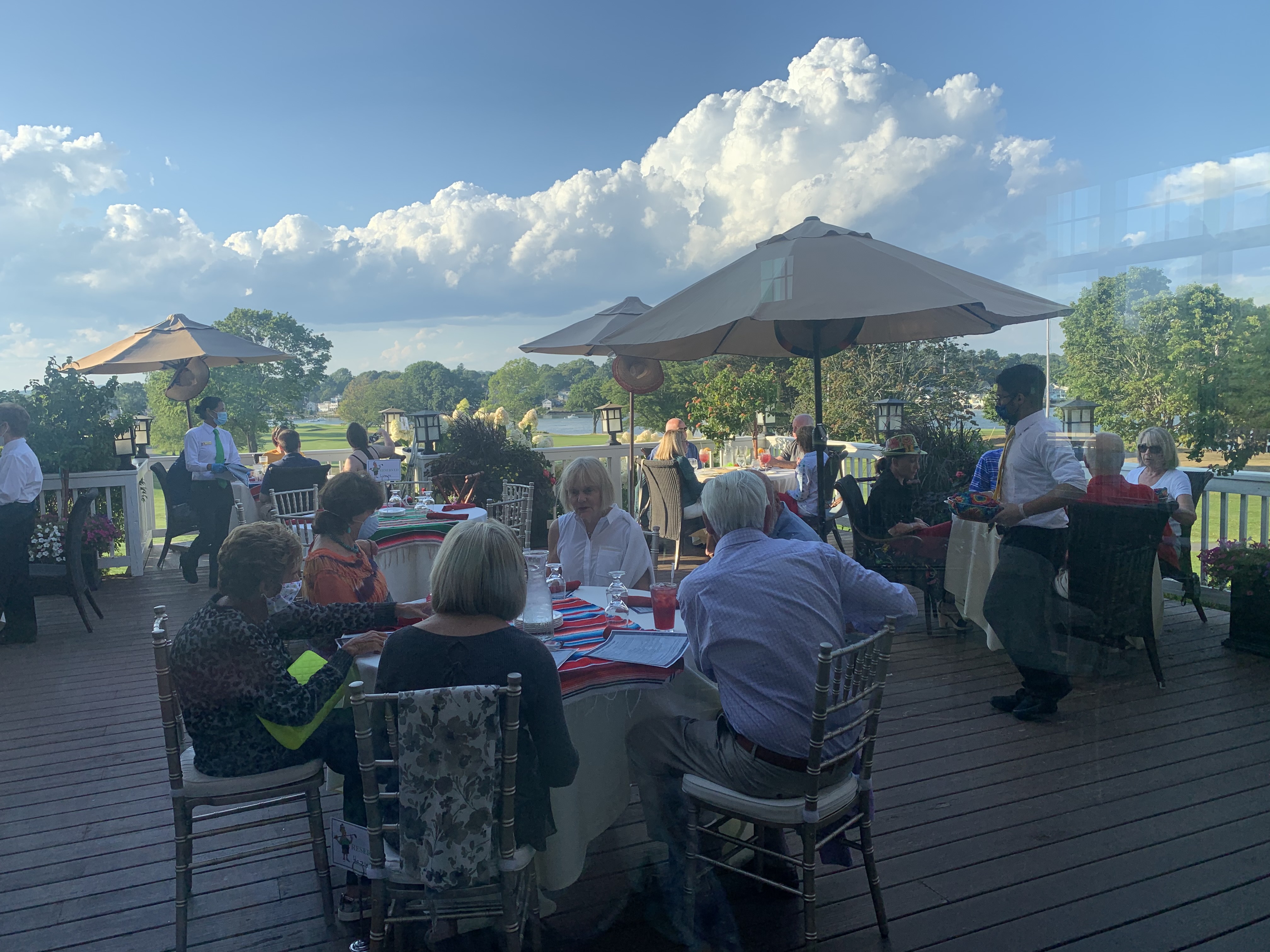 Grill Room and Deck
The Grill Room is where a majority of Member Dining takes place. In season, lunch is served Tuesday through Sunday, while dinner is served Wednesday through Saturday. Often times you can find members enjoying the outdoor deck that overlooks the Danvers River and first hole.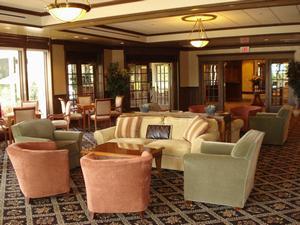 The Front Lounge
The front lounge can accommodate 60 - 70 people, and up to 100 people when combined with the outdoor patio and fire pit area. Small member and outside events are hosted here year round, and on busy evenings members can enjoy drinks and hors d'oeuvres while they wait to be seated in the Grill Room.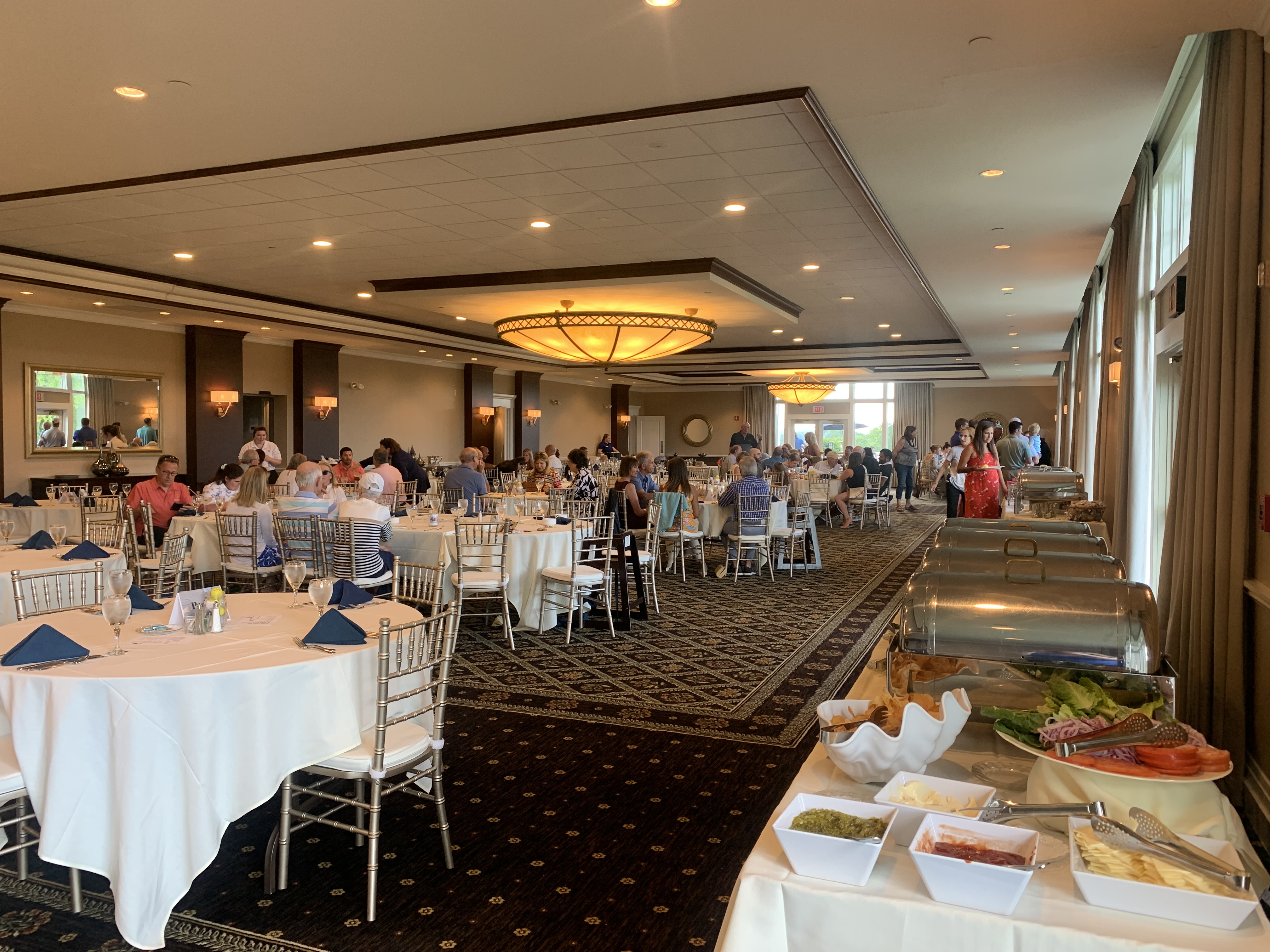 Main Dining Room
The Main Dining Room hosts a variety of member and outside events. The room can accommodate up to 250 people for a seated reception.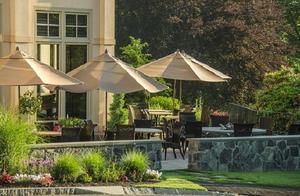 Patio and Fire Pit
On a warm summer evening, members can be seen gathering around the outdoor patio before heading in for dinner. In the fall, members enjoy cigars, after dinner drinks. This space can also be used for private functions and events, in combination with the Lounge.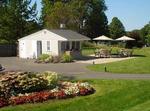 Pier 8
Pier 8 is our on course dining location. Patio tables overlook the Kernwood bridge at the 8th hole tee. The menu includes Grab&Go Items such as; sandwiches, granola bars, beer, sports drinks, fruit, and more. Check out our digital ordering system on the Visage cart display.